8 tags
1 tag
homobot: don't mock people when they stutter (◕‿◕✿) even in an argument because maybe they just can't sort things out in their mind fast enough to say out loud (◕‿◕✿) it doesn't make you seem like you're winning the argument (◕‿◕✿) it just makes you an asshole (◡‿◡✿)
1 tag
9 tags
1 tag
brook: ALWAYS ASSUME A TUMBLR POST IS LYING TO YOU YOU PEOPLE REALLY DO NOT REALIZE HOW DANGEROUSLY GULLIBLE YOU ARE LIKE YOU WILL BELIEVE ANYTHING ANYONE SAYS ON TUMBLR WITHOUT QUESTION AND TBH IT MAKES ME ANGRY BUT ALSO WORRY FOR YOUR WELL-BEINGS SO JUST LEARN TO BE SKEPTICAL AND NOT JUST GO "HURR DURR TUMBLR SPECIAL PLACE REBLOG ALWAYS RIGHT!!! XDDD" YEAH
3 tags
3 tags
3 tags
3 tags
2 tags
delicioushamsteak: i just got home and peachy??????????????? http://mspandrew.tumblr.com/post/40486423180/lets-take-a-look-at-a-few-responses-more Hussie apologized and changed the the joke because he did think it was a big enough issue.
2 tags
duelgazer: tumblr.com where white people are offended by kink shaming but not racism
9 tags
Oh my fucking dickens, I've officially seen more people bitching and making stupid art about SJWs bitching about Jane having white skin than I've seen of anyone actually complaining about Jane having white skin. I was really excited about this update too, but now I just feel agitated and want to avoid the fandom. For all those people who get angry at SJWs for ruining...
5 tags
Whiny bloggers whining about whiny social justice bloggers being too sensitive, whining and making bitter angry jokes about things the SJ bloggers haven't actually said yet, then getting legit defensive at their own strawmen, which inflames their own anger over how "overly-sensitive and irrational" SJ bloggers are, regardless of whether any SJ bloggers even do the things they...
4 tags
I was thinking this ever since Caliborn gave Jake his juju. When act 5 came out everyone came up with theories that Jake and Jane would become evil because of their associations with Lord English and the Condesce, but as the story went on the idea seemed more ridiculous. But now Jake has willingly agreed to let Caliborn be his mentor, and accepted his juju, whatever it is. Jane has...
8 tags
charlesdutton: nothing in homestuck has ever made me as sad as this
5 tags
4 tags
1 tag
7 tags
Y'know Jake I think abandoning your loved ones for indefinite periods of time with no warning or fanfare is a bad habit of yours and telling them you believe in them all the time doesn't make it hurt less, or you less of a jerk for it. :\
4 tags
Hoo boy. [[MORE]] I only ship DirkJake in correlation with alpha OT4, but Dirk's rambling and Jake's cute-as-fug selfie of him and Dirk made my heart hurt for them. :( Though this is fueling my OT4 headcanon that any of the alpha kids pairing off exclusively would end in disaster, but together they'd balance each other out. But wow Jake, Dirk even said if you wanted time off...
6 tags
7 tags
2 tags
4 tags
kanayafempreg:  
6 tags
4 tags
4 tags
2 tags
3 tags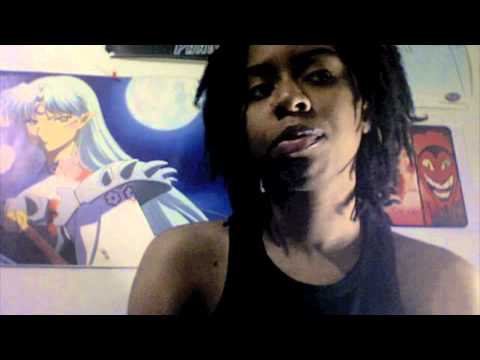 4 tags
Korra season 1 finale
I was…..rather underwhelmed by it. I need to rant. [[MORE]] Okay, the things I did enjoy were: -Asami kicking ass and getting development outside the love triangle -tragic Tarrlok backstory -Amon/Lieutenant -BUMI -Tarrlok's murder-suicide -General Iroh getting down and dirty But other than that….nuthin'. Up until now I thought that at least the plot was good, but...
3 tags
Since fans are covering the shipping agony of episode 5 in bulk, I wanna get some of my Korra feels out: -Thank you Bryke, I was really worried but I think you handled this love triangle thing well. -Now can we put an end to the in-universe romance and have an episode with Korra and Asami becoming bffs? -Like, can Mako and Bolin get kidnapped and Korra and Asami get all Grand Theft Auto(Grand...
1 tag
5 tags
oh John
[[MORE]] I actually liked this update for making John so grating and immature(ironically in his attempt to seem more mature). I've been seeing more posts about John's dialogue and people realizing that he can be quite the ass, and I think this update may make a lot of people also realize that's he's not the pure angel fandom makes him out to be. I like that Jade realizes...
2 tags
all you do is memorise the headlines: on register →
paratactician: I know it sounds stupid and petty, but I really admire the way Hussie's writing the dialogue currently to distinguish it from the Pesterlogs. I noticed this during the first intermission too, but it's even more obvious in the latest update. Both Rose and Dave (and to an extent Kanaya) talk … Omg, this is what I thought was so different from their usual dialogue. Aww,...
5 tags
2 tags
I've seen the theory that Dirk and Roxy were from the future before, so wow, kudos to the geniuses who predicted it beforehand. It makes a lot of sense, actually, why Dirk and Roxy know about the batterwitch/Condesce and Jake and Jane don't. Part of me hopes this may make the Jane-haters a little more understanding of why Jane didn't believe Roxy about her mother being dead,...
5 tags
5 tags
8 tags
7 tags
6 tags
8 tags
6 tags
6 tags
aaaagh, shipper feelings!
Dang, Jane, dang, you're killing me here. This is like the worst scenario for shipping; no one can blame Jake for being oblivious or Dirk for getting to him first, this was all on you Jane. U_U And worse yet, the situation seems pretty unsalvageable. Though I'm not sure if it'll work on Dirk's end either. Jake is nice for being open to it, but he seems to be doing it more...
2 tags
Ads up! →
polypacked: It's prompting time~ Anyone may leave prompts, whether you submitted an ad or not—just leave a comment to the ad in question with your prompt, logged-in or anonymously! Have at. If you have any questions, the ask box is open :) Wanna spread the word since I have an ad on there. :p
4 tags
My god, this update. Rose and Dave being dead genuinely shocked me. I literally sat there for a few moments re-reading before it sunk in. Dirk also seems to say that they were never really raised by their guardians? Maybe the same way John was never raised by Nanna, and baby Nanna & Grandpa Harley were never raised by their adopted father(Colonel Sassacre)? Or maybe they died when they...